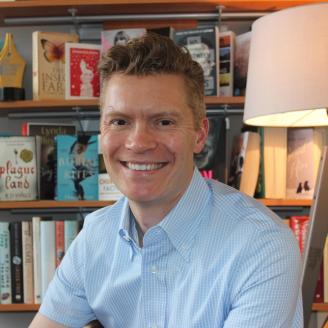 I began working in the book industry in 1989, as a bookseller, and joined Curtis Brown in 2005 after nearly 15 years as an editor and, later, publishing director. A recent Guardian interview with me, 'How do I become a ... literary agent', explains how I got from there to here, and the way in which I approach my work.

I was honoured to be named Agent of the Year at the Bookseller British Book Industry Awards 2015, and was President of the Association of Authors' Agents from 2016 to 2018.
While some editors know me for the broad non-fiction side of my client list, which includes entertainment, history and lifestyle, I'm passionate about my select fiction list, which features both literary and commercial writing but always with a strong sense of personality to it, and great storytellers.

My profile page features clients representing something of the range of my list with projects under way this year. Click on the Clients button see a full list. Our submissions portal tells you more about the kind of new work I am looking for. I am assisted by Niall Harman.

Powerful and revealing viewing tonight, from author of original and now updated #Fred&Rose West book Howard Sounes,… https://t.co/pqf4q9fLEj
Follow @gordonwise