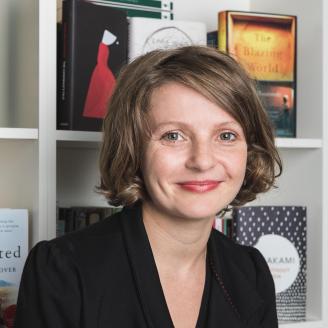 I represent a wide range of fiction and non-fiction, from literary fiction to memoir, from crime and suspense to books that defy genre. I like immersive storytelling with strong characterisation as well as books driven by ideas. I look for excellent writing, compelling stories, sharp thinking and unusual perspectives with the potential to have social or cultural impact.
Discovering new writers and ideas remains one of the most exciting aspects of my job. I like working with authors who shape conversations and show commitment to writing and the ideas they champion.
The fiction writers on my list include literary debuts, best-selling authors and winners of major literary awards. My aim is to create a boutique environment within a larger agency to help writers from around the world develop long-term careers.
In non-fiction, I look for stimulating and intellectually rigorous writing from academics, journalists, nature writers and environmental campaigners, historians, activists, social and political commentators, professional experts and visual artists. I am keen on narrative non-fiction, particularly memoir, but I also enjoy essays, cultural analysis and theory.

Before joining Curtis Brown, I was an agent at International Creative Management, working in the book and film departments.
My assistants are Caitlin Leydon and Joanna Lee.

For submissions, please send a sample of your work and a biographical note to suttonofficesubmissions@curtisbrown.co.uk.

I have no idea why agents or editors say this. In fiction there is no discernible correlation between social media… https://t.co/hPZobiDPyf
Follow @KarolinaSutton