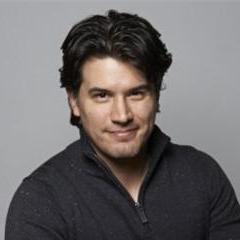 Anthony Breznican
Novelist
Biography
Anthony Breznican is a film writer for Entertainment Weekly, and has previously worked as a reporter at USA Today and The Associated Press. He was born and raised in Pittsburgh, Pennsylvania, and made it through 12 years of Catholic school without being kicked out.

Brutal Youth is his first novel.
By turns funny and terrifying, Brutal Youth is an unputdownable tour-de-force, a Rebel Without a Cause for the 21st century.
Stephen King
on Brutal Youth
Never has a story brought me back to the merciless teachers and ruthless bullies with such poetry and wit.
Jason Reitman
on Brutal Youth
With Brutal Youth, Anthony Breznican has captured high-school life in all its gruesome, wild, survival-of-the-fittest lunacy. His portrait of teenagers—and the theoretical grownups who tend to them—is, by turns, painfully funny and painfully painful, but always sharp as a well-carved stick.
Gillian Flynn
on Brutal Youth