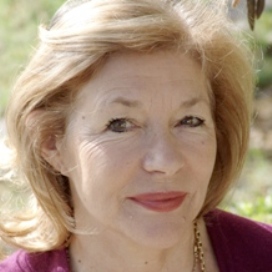 Carol Drinkwater
Non-fiction writer and novelist
Biography
Carol Drinkwater is a multi-award winning actress who is best known for her portrayal of Helen Herriot in the BBC television series, All Creatures Great and Small.

Carol is the author of twenty books, both fiction and non-fiction, and has achieved bestselling status, over a million copies sold worldwide, with her series of memoirs set on an Olive Farm in the south of France.
Carol created a series of five documentary films inspired by her two Mediterranean travel books, The Olive Route and The Olive Tree. The films were delivered in February 2013 and have been broadcast on several international networks.

Carol's latest Kindle Single has just been published. Hotel Paradise is number one on the Amazon Kindle Singles Bestseller Chart and both this titles and Carol's previous Kindle Single The Girl in Room Fourteen are in the Amazon Kindle Singles Top 10 on both sides of the Atlantic.

http://tinyurl.com/kywqknu

http://www.amazon.co.uk

Hotel Paradise was selected by Amazon.com's Books Editors as one of the Best Kindle Singles of the Year So Far. The "Best of the Year So Far" list is a midyear retrospective that highlights the must-reads released between January and June 2014.