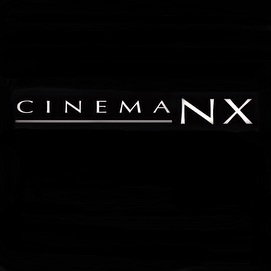 book
Fiction
World
SelfMadeHero
(Ed. Emma Hayley)
Written by Fernando Trueba & illustrated by Javier Mariscal

A graphic novel, in the tradition of Persepolis and Palestine, which has the combined weight of an internationally renowned artist and feature film behind it.

Inspired by the true story of Grammy award-winning Cuban pianist and band leader Bebo Valdes, Chico & Rita is a passionate love story set against the backdrop of Cuba's post-war experience. In 1940s Havana, brilliant pianist Chico hooks up with voluptuous night club singer Rita. They embark on a love affair, as stormy as it is passionate. When she suspects Chico is with another woman, Rita dumps him and takes a chance to go to America. She begins a meteoric rise to stardom.

Heartbroken, Chico follows her, and in New York quickly falls in with her burgeoning jazz and be-bop scene. He composes a haunting love song which is played all over the city and which draws Rita back to him. Their tempestuous love affair reignites. But they're torn apart when Rita's jealous manager shops Chico to immigration and he is forcibly repatriated. It's 1959 and his return coincides with Castro's revolution. Travel and the old music are banned, and Chico ends up shining shoes.

In the present day, Chico is rediscovered and becomes a star once more. Touring America he tracks down Rita, now an old woman living on the bread line. Their eyes meet, the years fall away and their love is rekindled.

Chico & Rita received the Goya Best Animated Film award in 2011, and the Grand Prix HAFF (Holland Animation Film Festival) in 2010.

Javier Mariscal is one of the most widely recognised graphic artists and designers of the twenty-first century – besides many New Yorker and El Pais covers, his creation Cobi was the mascot of the Barcelona Olympics in 1992.

Fernando Trueba is a Spanish film producer, writer and director. His film Belle Epoque won an Oscar for Best Foreign Language Film, he has also worked as the cinema critic for El Pais and is the founder of the film journal Casablanca.
Rights
Audio Rights
Available
The audio rights are handled by Alice Lutyens.
Kate Cooper manages the translation rights for Chico & Rita
Translation Rights Sold
French
World
Editions Denoel
Media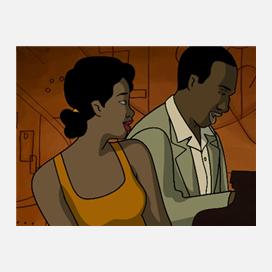 Chico & Rita
Chico & Rita