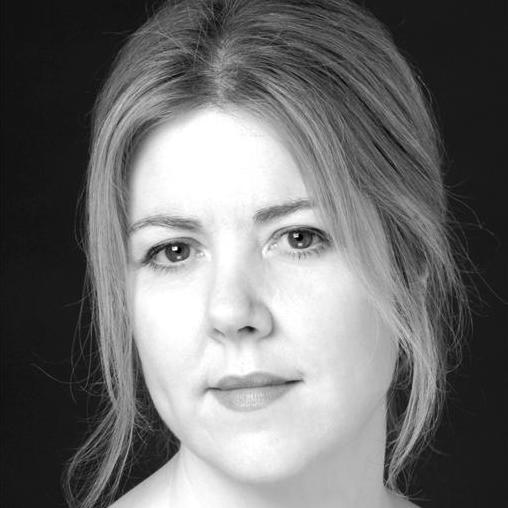 Abbie


Spallen

Playwright and writer for film, radio and television
Abbie is a multi award winning playwright and screenwriter. Her awards include the Stewart Parker major award, The Tony Doyle award, The Susan Smith Blackburn Prize, The Peggy Ramsay award, The Dublin City Council Bursary for Literature and the HALMA Foundation award for excellence in the European arts.
In 2013 she was awarded the Major Individual Award by the Arts Council of Northern Ireland.
Her work is published by Faber and has been produced at The bush London, The Traverse Edinburgh, MTC NEW York, The Project Dublin, The Tricycle London and in the National Theatre Studio.
She has recently completed her second attachment to the Royal Court Theatre where she was awarded the Clare McIntyre Bursary and is currently writer in residence in the Lyric Theatre Belfast.
As well as developing various film projects she is under commission to the Royal National Theatre, The Lyric Belfast, The Tricycle and BBC Radio 4.
Theatre
Writer
New Commission by Inside Intelligence
Starring
Roisin Gallagher
Michael Condron
Carol Moore
Full length musical for Lyric Theatre Belfast
Starring
Hannah Cabell
Geraldine Hughes
Paul Sparks
American premiere of Abbie's play
Full length play for the Olivier Theatre
Recipient of the Clare McIntyre Bursary from the Royal Court
Commission from the Tricycle for a full length adaptation
Short play examining politics in a penal colony in 1843, part of Women, Power and Politics season
Starring
Fiona Bell
Cathy Belton
Samantha Heaney
Conor MacNeill
Play focused on four local women in a coastal village in Northern Ireland who gather together after the death of one of their husbands, leading to revelations
Project Arts Centre, Dublin
Director
David Esbjornson
Starring
Patrick Boll
Molly Camp
Michelle Clunie
Matt Doyle
Play dealing with the beginning of the conflict in Northern Ireland
International Playwrighting Convention, Washington DC
Short Play produced by Pentabus Theatre
Tinderbox Theatre Company
Short play as part of End of Lines
Origin Theatre Company, 59E59 Theatre New York
Director
Kirsten Sheridan
Starring
Darren Healy
Michael Liebmann
Séan McGinley
Aisling O'Sullivan
Starring
James Doran
Orla Fitzgerald
Maggie Hayes
Acclaimed play set in Armagh and featuring three interwoven monologues
Bush Theatre, Traverse Theatre
Television
Writer
Winner of BBC Tony Doyle Award for best full length television feature
Starring
Aoife Nic Ardghail
Neasa Ní Chuanaigh
Andrew Kavanagh
Eoghan McDermott
College drama series following the lives of seven teenagers
Stirling Film and Television Limited
for
BBC NI
Film
Writer
Accepted for Puglia Film Experience
Starring
Peter Ballance
Richard Dormer
Alexandra Ford
Geraldine Hughes
Adaptation of Abbie's acclaimed stage play
Adaptation of the novel by Julie Parsons. Selected for Equinox Film Lab
Fast Focus
In development
Producer
Starring
Patrick Bergin
Orla Brady
Cathleen Bradley
Conor Mullen
Co-producer on feature film screened in London, Belfast, Galway and Dublin
Radio
Writer
Starring
Richard Dormer
Shaun Dooley
Esther Hall
Philip Jackson
Radio play about an analyst who hears an unexpected sound on the black box recording of an ill-fated transatlantic flight
Director
Eoin O'Callaghan
Starring
Sean Baker
Alex Tregear
Radio play featuring behind the scenes exclusives on much-loved fairytales