theatre


Director

Jim Culleton

Starring
Fiona Bell
Cathy Belton
Samantha Heaney
Conor MacNeill

Project Arts Centre, Dublin
Strandline premiered at the Project Arts Centre in Dublin, produced by Fishamble Theatre Company in 2009. It played in Washington as part of a series of Irish readings in 2010. Strandline was shortlisted for the Susan Smith Blackburn Prize and the Meyer Whitworth Award.
Following the recent death of her husband, Máirín, an artist and an outsider living in a small coastal village in Northern Ireland, gathers three local women to her house. Each of the women gathered has a reason for being there and a bloody good reason not to be there. These women have secrets. This community has secrets. And, as the evening passes, Máirín learns more than she bargained for about the man she had loved.
Media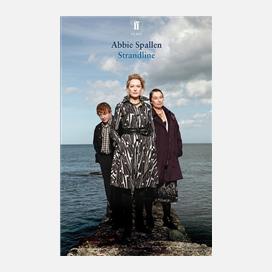 Reviews
the high tide of Spallen's ideas: awash with style and verve, wit and intellect, provoking further thoughts when those waves roll out.
Irish Times
Full Review
writing is quite extraordinary...very exciting play...very funny, wonderfully witty
RTE The View
absolutel brilliant, I loved it, can't recommend it highly enough
RTE Arena