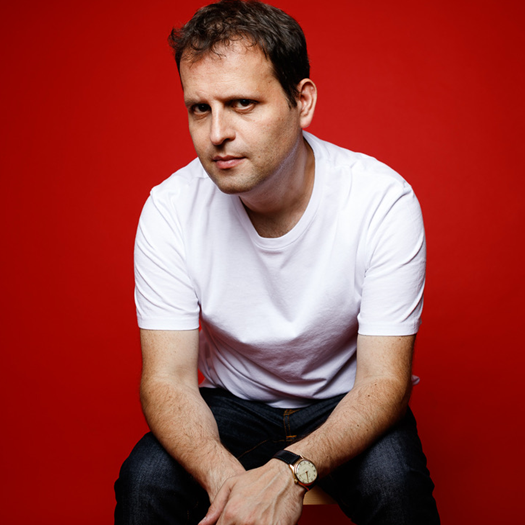 TV
Writer & Creator
Sister Pictures
for
BBC One
Director
Alex Winkler and Ben Kellett
Writer
co-written with Dan Swimer
Starring
Elis James
Kadiff Kirwan
Cariad Lloyd
Ricky Champ
Original comedy series about a young man sentenced to two years in a Young Offenders Institution.
Additional Writer
Producer
Morwenna Gordon & Pippa Brown
Starring
Jack Whitehall & Rosie Perez
Comedy action & adventure series starring Jack Whitehall.
Starring
Brendan O'Carroll
Comedy about a loud-mouthed Irish matriarch.
Writer
co-written with Dan Swimer
Starring
Tom Rosenthal
Ryan Sampson
Tom Basden
Comedy series about a group of friends hanging out in Ancient Rome.
Creator
Tom Rosenthal & Naz Osmanoglu
Comedy series about two flatmates trying to entertain themselves.
Starring
Julie Walters
David Tennant
James Corden
Comedians and celebrities talk about the peculiarities of the British psyche.

Starring
Robert Webb
Comedy about a divorcee whose new relationship is threatened by his ex-wife.
Director
Christine Guernon
Nominated for Best Situation Comedy at the Writers Guild Awards 2014.

Starring
Katy Brand
Rufus Jones
Original BBC puppet comedy series.
Theatre
Writer & Performer
Starting with a run at the Edinburgh Fringe, before moving to the Soho Theatre then graduating to a four-month residency at the Garrick Theatre and a UK tour of the country's largest theatres, the absolute sell-out This is Going to Hurt LIVE was one of the most watched comedy shows of the year.

***** 'Blissfully brilliant' - Mail on Sunday
**** 'An artful night of the darkly funny, the impish and the
impassioned' - The Times
Writer & Performer & Presenter