book
| Fiction
| 2011
World →
HarperCollins
(Ed. Nicholas Lake)
The definitive collection of traditional British folk tales, selected and retold by the renowned Alan Garner.

Following on from the fiftieth anniversary of Alan Garner's seminal fantasy classic, The Weirdstone of Brisingamen, this beautifully produced hardback collects all of Alan's folk tales, told with his unique storytelling skill and inimitably clear voice. Essential reading for young and old alike, and a book to be treasured.

Among the stories collected here are: Kate Crackernuts, Gold-Tree and Silver-Tree and Yallery Brown.
Rights
Film Rights
Available
Contact Karolina Sutton for more information
Media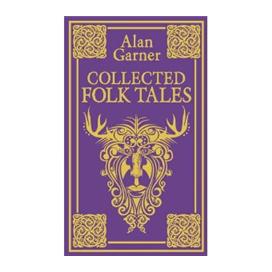 Reviews
"This is a book to wonder at"
Nicholas Tucker
The Independent
"There is something of the national treasure about Alan Garner. He has been writing excellent books for more than 50 years...He was, I suspect, the first person to write what now we would describe as urban fantasies. His prose at its best (and it is pretty much always at its best) seems inevitable, and pushes reviewers into using similes that compare it to rocks and gorges and unchanging natural formations."
Neil Gaiman
The Guardian