book
| Fiction
| 2013
ANZ →
Penguin
(Ed. Belinda Byrne )
One man's search for justice and redemption plunges him into the violent world of Melbourne's underbelly.
Defence laywer Will Harris is reluctantly drawn into a bizarre murder trial. A terminally ill man claims to have witnessed the brutal crime – in a vision.
But the looming trial is more than just a media circus: it's Will's first big case since the tragic death of his fiancée.With the pressure mounting, Will's loyalties are split when his fiancée's sister is charged with drug trafficking.
The strain of balancing both cases takes its toll and Will finds himself torn between following the law and seeking justice.
Blood Witness is a dark and powerful thriller from a talented new voice.
Rights
Kate Cooper manages the translation rights for Blood Witness
Media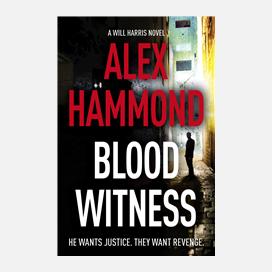 Reviews
Blood Witness is a slick, fast-paced legal thriller set in Melbourne but with a genuine international flavour and with enough twists to surprise even the most avid fans of the genre.
The West Australian
These is plenty happening in this book and the wild ride from murderers, thugs and a haunting past through the laneways of inner-city Melbourne is a lot of fun.
There's romance and rumbling, knife fights, knuckle sandwiches and a cracking twist in the tale.
Verdict: Fast paced and gripping
Grantlee Kieza
Courier Mail, Brisbane
Full Review