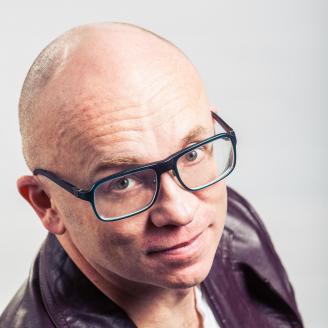 Andy Riley
Cartoonist and scriptwriter
Biography
Andy Riley is the creator, author and artist of the best-selling series of Bunny Suicides cartoon books, as well as a host of other very funny stuff.
His scriptwriting work includes writing for his own and other people's shows - Black Books, The Great Outdoors, Little Britain, Armstrong and Miller, Smack the Pony, The Armando Ianucci Shows - and is no less funny.
So far his books have sold around one and a half million copies and have been published in more than fifteen countries, as well as inspiring calendar, greetings card and poster spin-offs.
Twitter
@philswales @james_a_meacham it's a clunky acronym i know, but it does a job -saves you writing strings of words each time

@IanMartin Lyndon Johnson never did. Am certain trump's the same. Books get you to imagine yourself in others' shoes, and he hates that

Thanks everybody for these retweets about the mentoring scheme - essential for getting the word out!