Violet Mackerel's Brilliant Plot
Honour Book for the 2011 CBCA Book of the Year Award - Younger Reader's Category

book
| Fiction
| 2010
Violet Mackerel has a theory, some useful strategies and a notebook for plotting in. But theories, strategies and plotting don't always work out quite as you expect, which can be a problem when you are quite certain (as Violet is) that what you want is a blue china bird from the market, small enough to fit in the palm of your hand.

Violet tries thinking outside the square and using her mind's eye. She also tries archaeology, knitting and being generous. But when even your most brilliant plots seem to end up in slight disaster (as Violet's do) having a useful theory (like Violet's Theory of Small Things) can make all the difference.

And who knows what you might find along the way?
Rights
Audio Rights
Available
The audio rights are handled by Alice Lutyens.
Roxane Edouard manages the translation rights for Violet Mackerel's Brilliant Plot
Translation Rights Sold
Turkish
World
Inkilap Kitabevi
Media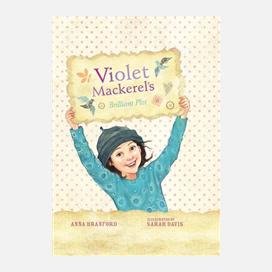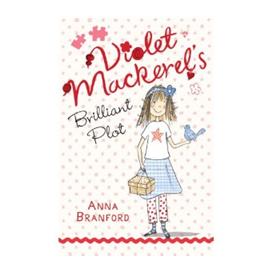 Reviews
Debut author Branford...offer up a charming new chapter book star, who is sure to appeal to fans of Sara Pennypacker's Clementine or Paula Danzinger's Amber Brown.
Booklist online
"A charming easy reader that also serves as a thoughtful, gentle read-aloud."
School Library Journal
"Violet gives girls what Captain Awesome gives boys: a strong character, a large dose of comedy and a sense of adventure."
Shelf Awareness
"Well written, beautifully illustrated and a great alternative for girls of five and above who want more than fairies and glitter."
The Bookseller
"Recommended for girls aged five and up who enjoy their books with a hint of quirkiness and a large dollop of imagination."
The Bookseller
"Introducing readers to a new warm and loveable character, Violet Mackerel's Brilliant Plot is a story not to be missed."
Readings