Violet Mackerel's Remarkable Recovery
Violet's throat is very sore and she has to go to the hospital to have her tonsils out. She makes a new friend in the waiting room, the old lady Iris Macdonald, who is having an operation on her arm. It might be a friendship full of strange connections, interesting ideas and small dreams coming true–but will they be able to find each other after their recoveries?
Rights
Roxane Edouard manages the translation rights for Violet Mackerel's Remarkable Recovery
Translation Rights Sold
French
World
Editions Gallimard
Turkish
World
Inkilap Kitabevi
Media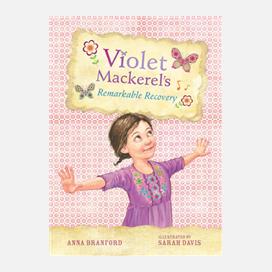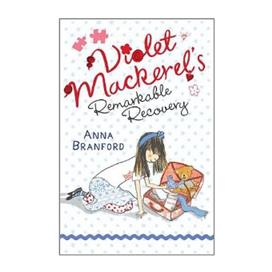 Reviews
The large coincidence in the end reminds readers that worlds are small, satisfyingly concluding another volume in a successful Australian series.This agreeable account should attract new Violet Mackerel followers.
Kirkus
Violet Mackerel is a confident and plucky young character created by an author who is very much in touch with how young girls really think and feel.
My Book Corner
I love Violet Mackerel even more after reading this second story . . . she truly is a special character who deserves a place in every girl's heart.
Kids Book Review
Branford once again creates a warm world for Violet, one in which the protagonist's optimism spreads to others without any hint of the saccharine.
The Horn Book