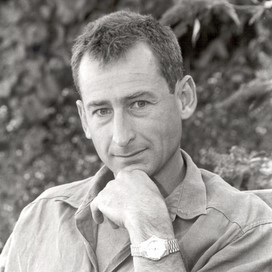 Anson Cameron has written several critically acclaimed novels, including Silences Long Gone, Tin Toys and Confessin' the Blues as well as a collection of short stories called Nice Shootin' Cowboy. His novel Lies I Told About a Girl was published by Picador in 2006.

Stealing Picasso, published in 2009, is loosely based on the theft of Picasso's Weeping Woman from the Art Gallery of Victoria in Australia.

RT @inimitablepgw: I hadn't the heart to touch my breakfast. I told Jeeves to drink it himself.
Follow @AnsonCameron