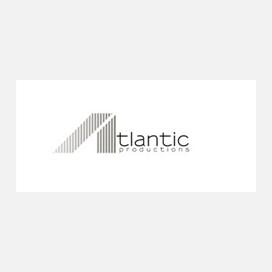 Atlantic Productions' films encompass a broad range of subjects including history, science and the contemporary world. One of their most recent works is their documentary chronicling the ground-breaking discovery of 'Ida', the fossilised remains of a 47 million-year-old primate that scientists believe could be the legendary 'missing link' in human evoloution.

Since Atlantic was set up in 1992, the company has won many of the most coveted awards in television. Jerusalem: City of Heaven won an Emmy for outstanding achievement in documentary film. The five-part series The Promised Land was nominated for three Emmys, listed by Time Magazine among the top ten programmes of the year and won the Best Series award at both the New York and Chicago film festivals. Munich: Mossad's Revenge, The Mystery of the Three Kings, Who Killed Tutankhamun and Building The Impossible: The Seven Wonders of the Ancient World were all BAFTA-nominated. Apollo 13: The Inside Story was short-listed for a Grierson Documentary Award and nominated for a FOCAL International Award.

Jonathan Lloyd represents literary rights in all Atlantic Productions' projects.
RT @WildlifeMag: Congratulations @gordonjbuchanan on your MBE! https://t.co/PdjBESVTkX
Follow @AtlanticProds