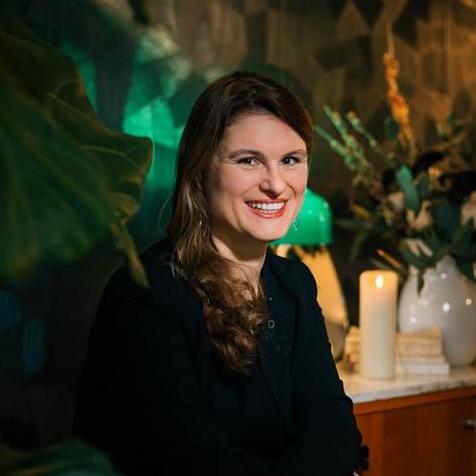 Curtis Brown
At the age 5, Audrey Alwett was dictating her bucolic adventures to her cousin, with flourishing grammar. At the age of 8, she was filling up entire notebooks with poems and cosmogonic tales. At age 11, she was being taught French by writer Danielle Martinigol who changed her relationship to writing, and at age 20, she published her first short story. She then went on to get a Master's degree in Literature before becoming a member of Gottferdom, an artists' workshop, and writing full time. At age 32, she was diagnosed with Asperger syndrome and a lot of things that hadn't made sense before suddenly did.
She is attracted to any form of storytelling. A huge fan of fairground theatre, 19th century novels and fantasy, she is a true Pratchettian at heart.
Audrey Alwett is now the author of several graphic novels (including the bestselling series Princesse Sara), short stories, cartoons and novels. Since 2018 Audrey has also been performing spoken pieces and spreading her stories that way. Audrey feels that there are limitless ways to weave a good story, the difficulties lies in finding the right threads and the right patterns for a story to flourish without dropping a stitch.