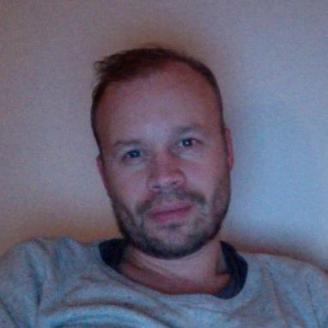 Ben Bond
Writer and director for television and film.
Biography
Ben started his professional career as a music radio producer, hitting success with his work on a number of award-winning Radio 1 shows, including Trevor Nelson's Rhythm Nation and Pete Tong's Essential Selection, picking up a MOBO for best music radio show along the way.
He now writes and directs comedy and drama for film and TV. He wrote the Bafta nominated comedy Delta Forever for BBC3 and an episode of Skins (Season 6) for E4. Ben was screenwriter (credited re-write) on the comedy feature film Killing Bono which was picked up by Paramount starring Ben Barnes, Robert Sheehan, Krysten Ritter and Pete Postlethwaite. Pete chose to use Ben's lines in the moving final chapter of his autobiography: "Remember only this: the measure of a man is what's left when fame falls away. Oh... and get as much sex as you can."
Ben is founder of production company and agency Hoot. The first short-film he produced for Hoot, Tooty's Wedding, won a place at Sundance and also at the inaugural UK Sundance, as well as several comedy awards at festivals
around the world including BFI Loco, LA Film Festival and The Friar's Club in New York. Hoot's online comedy content amassed in excess of a billion views last year and they were recently described as 'the new broadcasters' by The Independent. In 2016 they won the top Lovie award for their work promoting the Dave channel for UKTV. In addition Ben has directed over a 100 commercials, including: Asos, Coke Zero, Virgin Atlantic, giff gaff, Philips, and Secret Escapes.
Ben runs Hoot's new film venture, Bad Owl Films. In 2014, Ben was picked as one of the UK's emerging film makers by the BFI for the inaugural London Film Festival network. In 2015, Ben directed the short film Koffee & Diamonds, with funding from Creative England and the BFI. He is currently working on his first feature as writer/director, The Drifters (producer Elinor
Day) for Cove Pictures and Creative England, as well as several other films.
CV
TV
Creator & Executive Producer
Starring
Usain Bolt
Children's animated action adventure series starring Usain Bolt

Film
Writer & Director
A provocative black comedy about a giant and his agent.

'Treasure Island' - A simple story about love on the run and a romantic snap shot of the lives of two immigrants in the UK.
Cove Pictures/Creative England

Produced by Elinor Day for Smuggler / Cove Pictures.

Writer
Producer
Deborah Sathe & Andy Brunskill
A period horror movie set in Southern India adapted from a short story by Joseph Conrad.

Cinestaan and Bad Owl Films

Starring
Ben Barnes
Charlie Cox
Kirsten Ritter
Pete Postlethwaite
Comedy about two brothers failing to make it in music while old friends U2 become hugely successful
Paramount Pictures
Salt/Greenroom Entertainment

rewrite of screenplay
Producer
Fred Casella, Ben Willbond
Starring
Mathew Baynton
Daisy Haggard
Laura Solon
A young couple's marriage hilariously hits the rocks during a weekend wedding in the country.
Executive Producer
Director
Bornila Chatterjee
Writer
Bornila Chatterjee
Film London & CINESTAAN
Bad Owl Films