tv


Producer

David Boulter

Starring
Phil Davis
Steve Pemberton
Rupert Penry-Jones

Production Company Carnival Films Broadcaster ITV1
The third series of Whitechapel, created and written by Ben and Caroline, see the series expanded to six hour long episodes with DI Chandler and DS Miles tackling three new crimes.
The first series of Whitechapel drew audience figures of over 8 million with its tale of a Jack the Ripper copycat killer, with the second series taking up the story of the Kray twins. The third series opens with a brutal slaughter at a tailor's shop echoing the infamous Ratcliff Highway murders 200 years earlier.
Media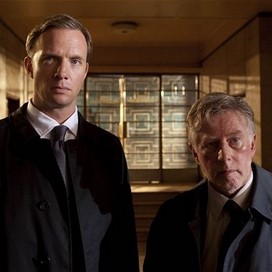 Reviews

A moody, compelling crime yarn with a tantalising cliffhanger Michael Hogan
The Telegraph Full Review