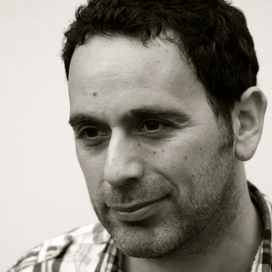 Ben Edwards
Comedy writer and writer for television
Biography
Ben Edwards is a comedy and drama writer. He created and wrote the Talkback Thames/ITV1 comedy drama series Monday, Monday starring Faye Ripley, Neil Stuke and Tom Ellis with his partner Rachael New.
Ben writes extensively on the hit Sky series Stella staring Ruth Jones and is a key part of the creative team on Trollied. He has written on a number of established series including Shameless, The Armstrong and Miller Show and Wild at Heart as well as being commissioned on a variety of original drama and comedy projects.
He has written two episodes of series 3 of hit BBC comedy Cuckoo - Ben also wrote on series 2. His original piece Adolf The Artist, about a young Hitler in Vienna, starred Rupert Grint and aired on Sky in 2017. He's currently writing an original drama for Tiger and Sky Drama.
CV
Radio
Creator & Writer
Producer
Clelia Mountford
Starring
Emily Blunt
Tamsin Greig
Penelope Wilton
Comedy set in the world's most chaotic antenatal classes. Co-created and written with Rachael New
Production Company Talkback
Broadcaster BBC Radio 4
Starring
Graeme Garden
Rhys Thomas
Ben wrote this comedy about a disgruntled continuity announcer
Production Company Talkback
Broadcaster BBC Radio 4