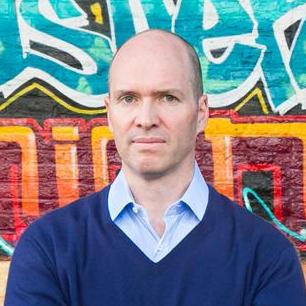 ICM Partners
Ben Horowitz is a co-founder and general partner at the venture capital firm Andreessen Horowitz and the New York Times bestselling author of The Hard Thing About Hard Things. Prior to founding Andreessen Horowitz, Ben was co-founder and CEO of Opsware (formerly Loudcloud), and was appointed vice president and general manager of Business Technology Optimization for Software at HP. He has also held executive positions at America Online's E-commerce Platform division and Netscape Communications, as well various senior product marketing positions at Lotus Development Corporation. Ben has an MS in Computer Science from UCLA and a BA in Computer Science from Columbia University.

Horowitz's argument and examples are apt and thought-provoking.
Nancy Koehn
The New York Times Book Review on The Hard Thing About Hard Things
More than any other business book released this year, "Hard Things" gives an insider's perspective on what it's like to lead and scale a startup.
Business Insider's Best Business Books of 2014
on The Hard Thing About Hard Things