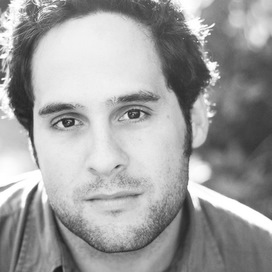 Ben


Taylor

Director for television
Ben has directed a long list of celebrated comedies from the multi-award winning and BAFTA nominated Cardinal Burns to the hugely popular and BAFTA winning Catastrophe.
Ben set up Catastrophe with writers and leads, Sharon Horgan and Rob Delaney, and received a BAFTA nomination for Best Director. After directing three series of the Channel 4 comedy, Ben went on to work with Sharon again on HBO series Divorce, starring Sarah Jessica Parker.
Ben has since set up and directed the critically acclaimed Sex Education for Eleven and Netflix, starring Gillian Anderson and Asa Butterfield; and Year of the Rabbit for Objective Fiction, starring Matt Berry. Ben has recently directed and executive-produced the third series of Sex Education and is now working with Sally Wainwright on 18th century adventure series The Ballad of Renegade Nell for Disney+.
Television
Director
Writer
Kevin Cecil & Andy Riley
Starring
Matt Berry
Berlanti Productions
for
ABC
Starring
Ed Easton
Sophie Thompson
Diane Morgan
Sitcom pilot about jury service
Creator
Julie Thacker Scully
Starring
Robert Webb
Melanie Lynskey
Victoria Hamilton
Peter Egan
Creator
Dennis Kelly and Sharon Horgan
Producer
Clelia Mountford
Starring
Adeel Akhtar
Eva Birthistle
Victoria Hamilton
Nicola Walker
Starring
Sarah Jessica Parker
Thomas Haden Church
Molly Shannon
Talia Balsam
Starring
Chevy Chase
Beverly D'Angelo
Starring
Sharon Horgan
Rob Delaney
Producer
Clelia Mountford
Starring
Esther Smith
Jack Whitehall
Daniel Lawrence Taylor
Comedy series
Big Talk Productions
for
ITV2
Writer
Chris Little and Tom Vinnicombe
Bwark Productions
for
Sky Living
Creator
Robin French & Kieron Quirke
Writer
Robin French and Kieron Quirke
Starring
Greg Davies
Andy Samberg
Helen Baxendale
Tamla Kari
Roughcut Television
for
BBC3
Starring
Seb Cardinal
Dustin Demri-Burns
Starring
Asa Butterfield
Gillian Anderson
Director & Executive Producer
It's the brilliant thing about Catastrophe too that, under a pile of knickers and all the filth, it is actually very sweet. Romantic, even. That and the fact that it is hilarious; the filth is top notch, glorious filth.
Sam Wollaston
The Guardian on Catastrophe Series 3
Different, in a good way: black but not bleak.
Andrew Billen
The Times on Cockroaches