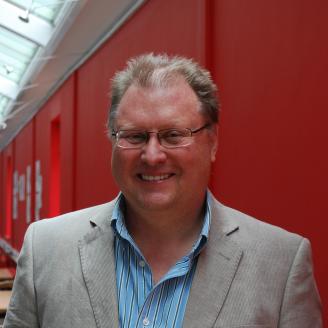 Bill McGuire
Science presenter for radio and television, fiction and non-fiction writer and journalist.
Biography
Bill McGuire is an academic, broadcaster and popular science and speculative fiction writer. He is currently Professor Emeritus of Geophysical and Climate Hazards at University College London. His non-fiction books include A Guide to the End of the World: Everything you Never Wanted to Know, Surviving Armageddon: Solutions for a Threatened Planet and Seven Years to Save the Planet. His current book is Waking the Giant: How a Changing Climate Triggers Earthquakes, Tsunamis and Volcanoes, ranked at number five in the Guardian's Top 10 eco books.
Bill presented the BBC Radio 4 series Disasters in Waiting and Scientists Under Pressure, and the End of the World Reports on Channel 5 and Sky News. He has also contributed to countless other television and radio programmes and was consultant and main contributor for the lauded BBC Horizon films Supervolcanoes and Megatsunami - Wave of Destruction, as well as for the BBC drama Supervolcano.
Bill writes for BBC Focus, New Scientist, the Guardian, The Times, the Observer, and other magazines and national newspapers. He lives, runs and grows fruit and veg in the Peak District, where he resides with his wife Anna, sons Jake and Fraser, and cats Dave, Toby and Cashew.
CV
Radio
Presenter
Production Company BBC
Broadcaster BBC Radio 4
Production Company BBC
Broadcaster BBC Radio 4
TV
Executive Producer
Producer
William Hiklin, David Hunt & Rachel Scarrott
Starring
Well received documentary investigating the geological reasons for the Haitian earthquake in 2010.
Pioneer Productions
for
Channel 4