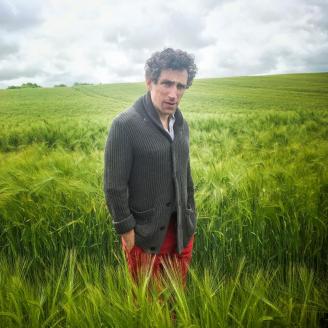 Brock Norman Brock
Writer for film
Biography
Brock Norman Brock is an award-winning screenwriter and playwright. His original screenplay Bronson, starring Tom Hardy and directed by Nicholas Winding-Refn, premiered at the BFI London Film Festival in 2009 and was in competition at the Sundance and Sydney Film Festivals, where it won Best Film in 2009. Brock's four part-adaptation of Jake Chapman's The Marriage of Reason and Squalor aired on Sky Arts in June 2015 and his adaptation of cult novel Yardie for Warp and StudioCanal, Idris Elba's feature-film directorial debut, is shooting summer 2017. His script ofMustang for director Laure de Clermont-Tonnerre will shoot later this year for Legende and Focus Features, and his adaptation of Chuck Palahniuk's Haunted for Koen Mortier and Czar Films will shoot early next year.

Also for Focus Features and Raw Film & TV, Brock is adapting Misha Glenny's Nemesis for Matt Heinemann to direct, and he is developing a feature script for director Elliot Lester with producers Marc Goldberg and Alison Owen. His original script Bear Grylls and the Lost Patrol is in development with Shine.

Brock is currently developing several television projects including The London Coup with Dreamscape Entertainment. For Seven Stories, he is adapting Alan Garner's The Weirdstone of Brisingamen, Derek Raymond's iconic Factory novels, as well as developing his original idea, Ancient Athens Confidential.

He previously worked for the UK Film Council and was production executive for a number of films including Gosford Park, The Constant Gardener, Ladies in Lavender, The Proposition, Valiant, Vera Drake and Young Adam.