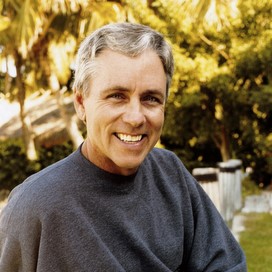 Carl


Hiaasen

American journalist and writer of novels, non-fiction and childrens books
ICM Partners
Carl Hiaasen was born and raised in Florida, where he still lives with his incredibly tolerant family and numerous personal demons.
A graduate of the University of Florida, at age 23 he joined The Miami Herald as a general assignment reporter and since 1985 has been writing a regular column, which at one time or another has angered just about everybody in South Florida. For his journalism and commentary, Hiaasen has received numerous state and national honors, including the 2010 Ernie Pyle Lifetime Achievement Award awarded by the National Society of Newspaper Columnists. His work has also appeared in many well-known magazines including Sports Illustrated, Playboy, Time, Life, and Esquire.

Tourist Season, published in 1986, was Hiaasen's first solo novel and GQ magazine called it "one of the 10 best destination reads of all time." Since then, Hiaasen has published many other bestselling works for both adult and child audiences.

Hiaasen's debut children's book Hoot was awarded a Newbery Honor and spent more than two years on The New York Times bestseller list. The film version of Hoot was released in 2006, directed by Wil Shriner and produced by Jimmy Buffett and Frank Marshall.

Hiaasen's novels have been published in 34 languages, which is 33 more than he is able to read or write. The Observer in London has called him "America's finest satirical novelist," while Janet Maslin of The New York Times has compared him to Preston Sturges, Woody Allen and S.J. Perelman. Hiaasen re-reads those particular reviews no more than eight or nine times a day.

One of Hiaasen's previous novels, Strip Tease, became a major motion-picture in 1996 starring Demi Moore, and directed by Andrew Bergman. Despite what some critics said, Hiaasen continues to insist that the scene featuring Burt Reynolds slathered from his neck to his toes with Vaseline is one of the high points in modern American cinema.

The farce machinery of Hiaasen's fiction is, as always, fearsomely elaborate, and a good part of the pleasure of Razor Girl is the casual no-sweat way he sets it all up. (...) premium, high-grade comic prose.
Terrence Rafferty
The New York Times on Razor Girl
Andrew Yancy (Bad Monkey, 2013) returns in this immensely entertaining wild ride through the Florida Keys [and] Merry Mansfield, the Razor Girl, is sharp, that's for sure, and one of the coolest characters Hiaasen has ever brought to the page.
Jane Murphy
Kirkus (starred review) on Razor Girl
Hiaasen's breezy, enjoyable sequel to 2013's Bad Monkey
Publishers Weekly
on Razor Girl