book
| Fiction
| 2013
US & Canada →
Knopf
(Ed. Sonny Mehta)
UK & Comm →
Little, Brown & Company
(Ed. David Shelley)
Bad Monkey debuted on the New York Times hardcover bestseller list at number three!

Carl Hiaasen is back doing what he does best: spinning a wickedly funny, fiercely pointed tale in which the greedy, the corrupt, and the degraders of pristine land in Florida - now, in the Bahamas too - get their comeuppance in mordantly ingenious, diabolically entertaining fashion.

Andrew Yancy, late of the Miami Police, soon-to-be-late of the Key West Police has a human arm in his freezer. There's a logical (Hiaasenian) explanation for that, but not for how and why it parted from its owner. Yancy thinks the boating-accident/shark-luncheon explanation is full of holes, and if he can prove murder, his commander might relieve him of Health Inspector duties, aka Roach Patrol.

But first Yancy will negotiate an ever-surprising course of events, from the Keys to Miami to a Bahamian out island, with a crew of equally ever-surprising characters, including: the twitchy widow of the frozen arm; an avariciously idiotic real estate developer; a voodoo witch whose lovers are blinded-unto-death by her particularly peculiar charms; Yancy's new love, a kinky medical examiner; and the eponymous Bad Monkey, who earns his place among Hiaasen's greatest characters with hilariously wicked aplomb.
Rights
Audio Rights
Available
The audio rights are handled by Alice Lutyens.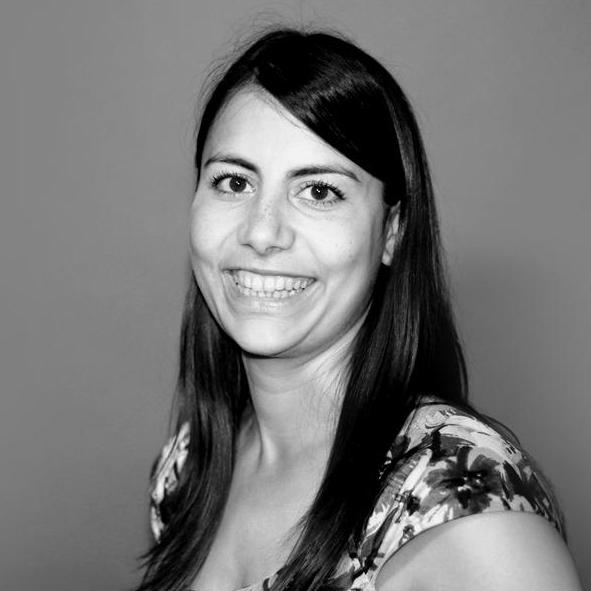 Sophie Baker manages the translation rights for Bad Monkey
Translation Rights Sold
Bulgarian
World
Ex Libris
French
World
Editions des Deux Terres
German
World
Goldmann Verlag
Turkish
World
Versus Kitap
Media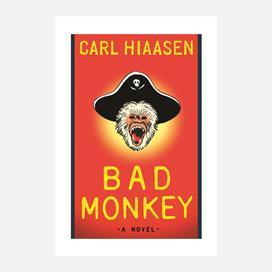 Reviews
Riding Waves of Thrills, Chills and Carats<br /> Beach Reads From Stephen King, Kevin Kwan, Carl Hiaasen and More

Nobody beats Carl Hiaasen when it comes to making fun of Southern manners, South Florida-style. And nobody makes readers happier by publishing a new comedy for summertime.
Janet Maslin
The New York Times Book Review
Full Review
Will Hiaasen ever run out of goofy gatorland-inspiration for his South Florida satires? Apparently, and thankfully, not.
Jane Henderson
St. Louis Post-Dispatch Summer Book Preview
No one writes about Florida with a more wicked sense of humor than Hiaasen.
USA Today
A perfect book for summer.
Patrica Bostelman
Barnes & Noble
Life and Limb

Any fears that Carl Hiaasen might be mellowing are put to rest by Bad Monkey, another rollicking misadventure in the colorful annals of greed and corruption in South Florida.
Marilyn Stasio
The New York Times Book Review
Full Review
He is a comic genius. Bad Monkey sees him on top form . . . the energetic way he skewers venality and venery is laugh-out-loud funny.
The Evening Standard
It's Hiaasen doing what Hiaasen does . . . he always adds something extra to the mix . . . jauntiness, wit and larger-than-life characters.
Sunday Express
[Hiaasen] amplifies the grotesque aspects of everyday criminality in order to cut to the heart of human nature.
The Irish Times
A laugh-out-loud comedy caper that contains a number of serious messages delivered with Carl Hiaasen's signature mordant and impeccably timed wit.
Irish Independent
The gold standard for South Florida criminal farce.
Kirkus
Hiaasen is laugh-out-loud funny and thoroughly entertaining.
Booklist Starred Review
Hiaasen's Bad Monkey another sun-drenched thriller

Fans of the crime writer Carl Hiaasen know you don't so much read one of his novels as climb into it and enjoy the ride . . . Bad Monkey is no different from the rest, and for that, Hiaasen fans everywhere will be grateful.
David Black
The National
Full Review
A Barrel of Trouble

Carl Hiaasen's latest comedic marvel
Janet Maslin
The New York Times Book Review
Full Review
Bad Monkey boils over with corruption and comeuppance. And yes, there's a monkey.
O, The Oprah Magazine
[A] deliciously zany romp. Buckle up for the ride.
People Magazine