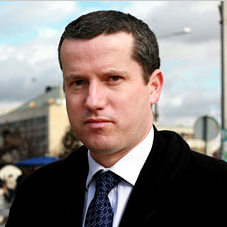 Carne Ross
Non-fiction writer
Biography
Carne Ross is a former British diplomat. He resigned in 2004 after giving then-secret evidence to a British inquiry into the Iraq War.

After quitting, he founded the world's first non-profit diplomatic advisory group, Independent Diplomat, which advises marginalized countries and groups around the world.

He lives in New York.