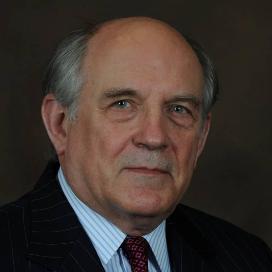 Charles Murray is the W. H. Brady Scholar at the American Enterprise Institute. He first came to national attention in 1984 with Losing Ground. His subsequent books include In Pursuit, The Bell Curve (with Richard J. Herrnstein), What It Means to be a Libertarian, Human Accomplishment, In Our Hands, and Real Education. He received a bachelor's degree in history from Harvard and a Ph.D. in political science from the Massachusetts Institute of Technology.

He lives with his wife in Burkittsville, Maryland.
With passion, brilliance, and a keen sense of the radical essence of what America means, Murray dismisses what passes for political debate today and offers an audacious plan to restore the liberty our founders bequeathed to us.
Edward Crane, president emeritus, Cato Institute
on By the People
Coming Apart argues that a large swath of America—poor and working-class whites—is turning away from traditional values and losing ground.
W. Bradford Wilcox
The Wall Street Journal on Coming Apart
A practical guide to repairing our broken constitutional order. It is that rarest of books: a populist manifesto grounded in fact and logic.
Jonah Goldberg
on By the People