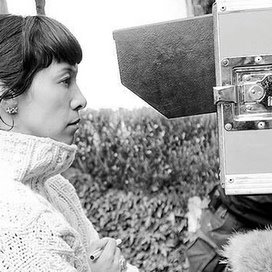 China Moo-Young
Director for film and television
Biography
China Moo-Young went to the National Youth Theatre before studying Drama at Bristol University, where she graduated with a First Class Honours BA in Film, Theatre and Television.
China wrote and directed her first short Liar and her second short film, Juvenile, was made with the support of the UK Film Council's New Cinema Fund. In 2008 she made Emo for Channel 4's Coming Up season. China was named a Star of Tomorrow in Screen International's annual review of British film-making talent and was selected as a Breakthrough Brit on the prestigious UK Film Council programme.
She directed four episodes of Secret Diary of A Call Girl (Series 3) and the opening block of the second series of Scott and Bailey. After completing two episodes for series two of Call The Midwife, China went on to direct a block of the third series and Talking To The Dead: her first original pilot. China has since directed Spotless and Humans, and pioneering BBC3 drama Thirteen, before going on to direct Harlots for ITV Encore/Hulu. She is currently directing new Starz drama The Rook for Lionsgate.