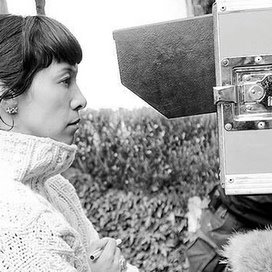 China


Moo-Young

Director for film and television
China Moo-Young attended The National Youth Theatre before graduating from Bristol University with a First Class Honours BA in Film, Theatre and Television.

She began work in the commercials and music video industry whilst writing and directing her own short films which include LIAR and JUVENILE which was made with the support of the UK Film Council's New Cinema Fund and premiered at Sundance and Berlin film festivals. She was named a Star of Tomorrow in Screen International's annual review of British filmmaking talent and was selected as a Breakthrough Brit on the prestigious UK Film Council programme.

Her first television drama was EMO, written by Nicole Taylor for Channel 4's Coming Up season. China then directed several episodes of Season Three of SECRET DIARY OF A CALL GIRL and the opening block of the Second Series of SCOTT & BAILEY. After completing two episodes for Series Two of CALL THE MIDWIFE she then went on to direct a block of the Third Series of the show.

China has since directed episodes for the First Seasons of SPOTLESS, HUMANS and HARLOTS along with closing pioneering BBC3 drama THIRTEEN. She recently wrapped on THE ROOK, a new supernatural spy drama for Starz / Lionsgate and is currently directing PENNYWORTH for Epix / Warner Bros.