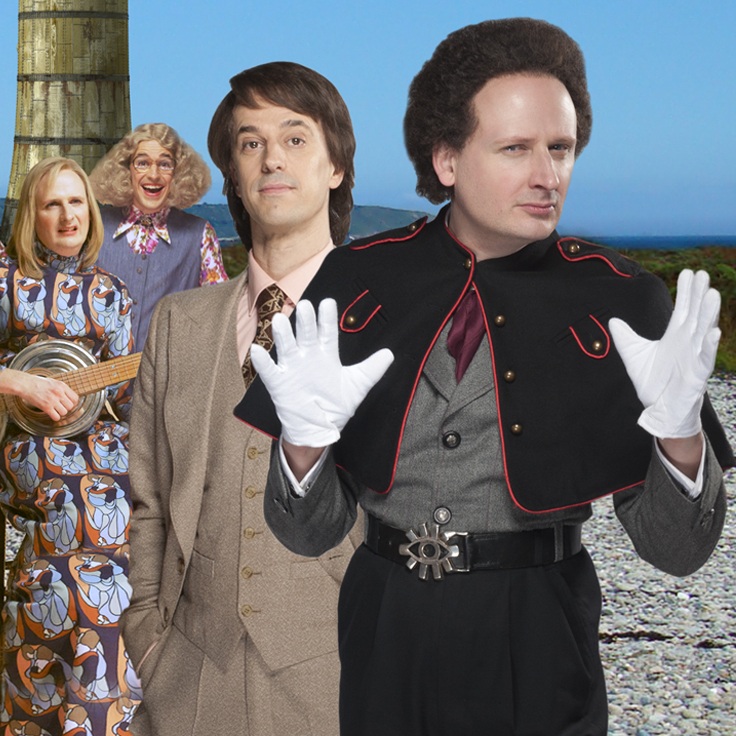 Chris


Bran and
Justin
Chubb

Writers for film and television
Chris Bran and Justin Chubb have been writing partners since their schooldays on the island of Guernsey and achieved their first success penning sketches for Radio 4's topical comedy show Weekending.
Together they wrote and starred in 16 episodes of the critically-acclaimed Sky Atlantic comedy series This is Jinsy, which was nominated for a British Comedy Award and a prestigious Rose D'Or.
The show created a magical world drawing on their love of authors such as Roald Dahl, Lewis Carroll, Spike Milligan, Douglas Adams and Mervyn Peake, and attracted guest appearances from some of Britain's top performers including Stephen Fry, Olivia Colman, Derek Jacobi and David Tennant.
They are currently developing a new animated series with Andy Serkis at Imaginarium Studios and have recently completed pilot scripts for an ambitious sci-fi comedy, A Matter Of Life & Jeff and Twin Petes, a detective drama which they are developing alongside its star, Rob Brydon.