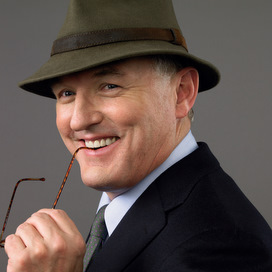 book
Fiction
US & Canada Random House
UK
Constable & Robinson
(Ed. James Gurbutt)
Buckley returns to the strange land of Washington, D.C., in Little Green Men, a millennial comedy of manners about aliens and pundits . . . and how much they have in common.

The reluctant hero, John Oliver Banion, a stuffy Washington talk-show host, has his privileged life thrown into upheaval when aliens abduct him from his exclusive country-club golf course.

But were his gray-skinned captors aliens . . . or something far more sinister? After Banion is abducted again--this time in Palm Springs--he believes he has been chosen by the extraterrestrials to champion the most important cause of the millennium, and he embarks on a crusade, appearing before a convention of UFO believers and demanding that Congress and the White House seriously investigate UFOs. His friends and family suspect that Banion is having some kind of manic-depressive midlife crisis and urge him to seek therapy before his credibility as a pillar of the punditocracy is ruined.

So John Oliver Banion must choose: keep his establishment status or become the leader of millions of impassioned and somewhat scruffy new friends who want to expose the government's secret alien agenda.

Little Green Men proves once and for all that the truth is out there. Way out there. And it reaffirms Christopher Buckley's status as the funniest humanoid writer in the universe.
Rights
Audio Rights
Available
The audio rights are handled by Alice Lutyens.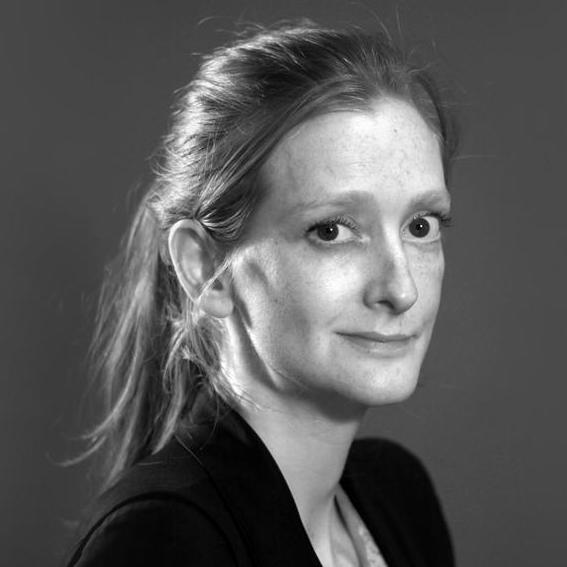 Daisy Meyrick manages the translation rights for Little Green Men
Translation Rights Sold
Russian
World
AST Publishers
Media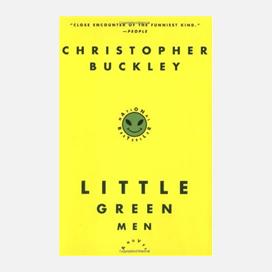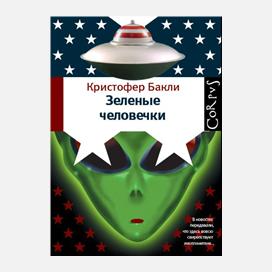 Reviews

Little Green Men is a delicious, ingenious treat. Christopher Buckley is an author of many talents, with a range of abilities that includes a penetrating comic intelligence and a deft flair for storytelling that makes this novel a truly joyous page-turner. Joseph Heller


One of the best and surest political humorists in America.
Los Angeles Times Book Review

One of the rarest specimens, the authentically comic writer
The Boston Globe

One of the best social satirists of his generation
The Philadelphia Inquirer

A superb writer of politically incorrect satire
Entertainment Weekly

Consistently hilarious and painfully topical
Publishers Weekly Full Review