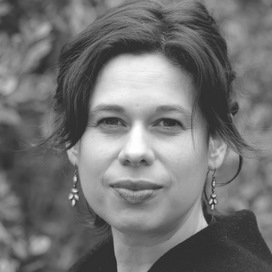 Claudia


Gold

Non-ficiton writer and historian
Claudia Gold writes historical non-fiction. Her first book, Women Who Ruled, tells the stories of fifty of the world's most famous – and often notorious – women rulers. Her second book, The King's Mistress, is a biography of the extraordinary woman who became England's first Georgian queen in all but name. Her latest book, King of the North Wind, is a biography of the Henry II, King of England and lord of much of modern day France.
Claudia has also researched and written for a number of TV documentaries. She has a Masters degree in medieval history.


In this vivid, sweeping history, Claudia Gold brings to life fifty extraordinary women united not just by sex, but by talent, intellect and driving ambition. Well-known matriarchs such as Cleopatra, Eleanor of Aquitaine and Elizabeth I jostle for position with comparatively unsung heroines such as Theodora, Empress of Byzantium, Margaret I of Denmark, and Liliuokalani, Queen of Hawaii. A staggering achievement
Tracy Borman, author of The Private Lives of the Tudors
on Women Who Ruled
Incisive, cogently argued, passionate and at times even moving, this book both puts women centre-stage in the telling of our global history and reminds us what civilization owes to strong-willed, intelligent women.
Andrew Roberts, author of Napoleon: A Life
on Women Who Ruled
[A] colourful and sharply observed history.
The Sunday Times
on King of the North Wind