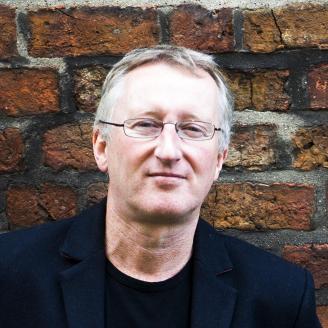 Colin Bateman
Novelist and writer for film & television
Biography
Colin Bateman worked as a journalist in Ireland before becoming a full-time writer. His first novel,
Divorcing Jack
, was published in 1995 and won the Betty Trask Prize. Colin later adapted the novel for a film starring David Thewlis and Rachel Griffiths. Colin is the author of many critically acclaimed novels, including several that he has adapted for the screen. He has also written several children's books including
Reservoir Pups
and
Bring Me The Head Of Oliver Plunkett
.
In May 2010, Bateman won the Crimefest Last Laugh Award for his novel
The Day of the Jack Russell
, published by Headline. His new book,
Fire and Brimstone
, was published by Headline in October 2013.
CV
TV
Creator & Writer
Starring
James Nesbitt
Successful long running BBC television drama
Tiger Aspect Productions
for
BBC1
Theatre
Writer
Director
Kieran Griffiths
An exploration of love, lust and rebellion in the 1970s
Producer
Ransom Theatre Company
Director
Rachel O'Riordan
Starring
Miche Doherty
Stuart Graham
Colin Bateman's first stage show
Grand Opera House, Belfast