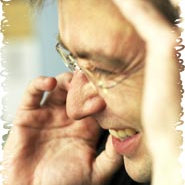 Colin Teevan
Playwright, translator and television drama writer
Biography
Colin Teevan is a celebrated playwright, translator and writer for screen. He recently created, wrote and was co-executive producer of Rebellion, seasons 1 and 2, for RTE and Sundance TV. Rebellion is a serial drama about the birth of modern Ireland. Charlie, Colin's three original films about Charles Haughey, were also broadcasted on RTE, starring Aidan Gillen, who won an IFTA for Best Performance, and Tom Vaughan Lawlor.
Colin's work has been produced by many leading British theatres including the National, the Young Vic, the Soho Theatre and the National Theatre of Scotland. His other work for television include Silk (BBC), Vera and Single Handed (ITV).
Colin's stage work includes this adaptation of Doctor Faustus which ran on the West End, West Yorkshire Playhouse and the Citizens Theatre, Glasgow and was lauded as 'a thing of beauty to watch' by The Independent. His play about Irish immigrants in London, The Kingdom, ran at the Soho Theatre in 2012 and was hailed as 'a fiercely intense and haunting production' by The Independent. The Bee,co-created with legendary Japanese director Hideki Noda, had two runs at the Soho Theatre, a tour in New York, an extensive tour in Japan and played again in Paris and the Theatre National de Chaillot in spring 2014. His new version of Peer Gynt, for the National Theatre of Scotland, played Dundee Rep, toured Scotland and was later revived at the Barbican. In 2009, Colin adapted Franz Kafka's Report to An Academy for the Young Vic, where it appeared as the critically acclaimed play, Kafka's Monkey, starring Olivier Award winner, Kathryn Hunter. It went on to enjoy a second run at the Young Vic and a hit world tour, including the Bouffes du Nord in Paris and the Baryshnikov Arts Centre in New York. Colin's play There Was A Man, There Was No Man was produced by the Tricycle as part of their season on the atomic bomb, following on from his collaboration with the theatre on The Lion of Kabul which formed part of their Great Game festival on Afghanistan which toured the US giving a command performance for the Pentagon. Colin's other work includes the award winning stage and radio play How Many Miles to Basra?, Missing Persons; Four Tragedies and Roy Keane (Trafalgar Studios) and translations of The Bacchai, Iphigenia in Aulis, from Greek, Cuckoos, Marathon, from Italian, and adaptations of Svejk, Don Quixote, and Monkey! (The Journey to the West)
Colin's plays are published by Oberon Books.
CV
TV
Writer & Executive Producer
Series Two of the serial drama about the birth of modern Ireland.
Touchpaper, Zodiak Media Ireland
for
RTE
Producer
Catherine Magee, Jane Gogan
Starring
Charlie Murphy
Sarah Greene
Brian Gleeson
A returning serial that charts the birth of the Irish nation; the beginning of the end of the British empire, and the creation of Northern Ireland from perspective of a group of friends who lived it.
Touchpaper, Zodiak Media Ireland
for
RTE
Creator
Irish migrant workers rise to riches through fair means and foul in post war London.
BBC in house
In development
Original commission for BBC. A young woman doctor returns to the town she grew up in rural Wales to take up practice as the local GP.
Theatre
Assistant Director & Production Dramaturg
Starring
Alyssa Bresnahan
Alan Dobie
Greg Hicks
Annalee Jefferies
Colin also wrote some new material for Sir Peter Hall's production of John Barton's ten-play cycle examining the beginnings, climax and aftermath of the Trojan War
Denver Centre for the Performing Arts