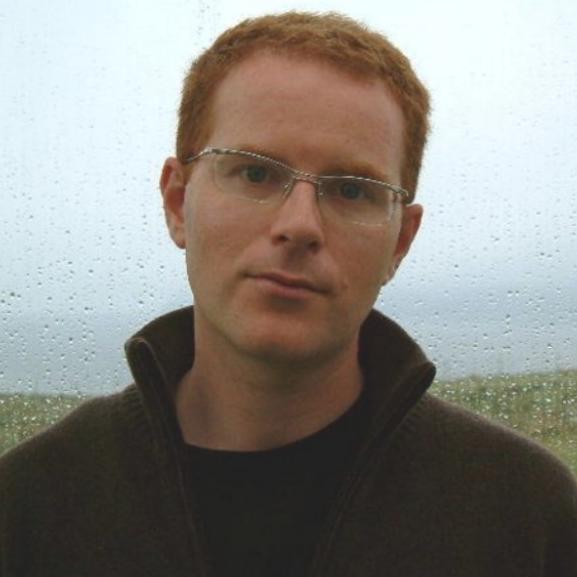 Conor


McPherson

Playwright and writer for film
Conor McPherson is a playwright and screenwriter who was named by The New York Times as 'the finest playwright of his generation'.
Conor won the George Devine Award in 1997 with his play St Nicholas, and went on to win an Olivier Award for Best New Play in 1999 with his follow-up, The Weir. In 2006 he received a Tony Award nomination for Shining City and an Olivier Award nomination for Best New Play for The Seafarer.
In 2011 he wrote and directed The Veil for the National Theatre and in 2012 he adapted Strindberg's The Dance of Death for the Donmar Trafalgar Season. The Night Alive premièred at the Donmar in June 2013 and transferred to the Atlantic Theater in New York in November 2013.

Conor also writes for film and in 2008 he began production on The Eclipse, which marked his debut as a screen director. The Eclipse was adapted by Conor from a ghost story by Billy Roche and stars Aidan Quinn and Ciaran Hinds. He also developed Strangers for Number 9 Films based on the novel by Taichi Yamada.
Conor is currently working on the screenplay Double Cross for Paul Greengrass. His original television drama Paula, developed with Cuba Pictures and BBC NI for BBC2, aired in May 2017 to brilliant reviews. The Girl from the North Country, with music from Bob Dylan, had its world premiere at the Old Vic theatre in July 2017 and transferred to the West End in January 2018.
Theatre
Writer & Director
Starring
Caoilfhionn Dunne
Brian Gleeson
Ciarán Hinds
Michael McElhatton
Play looking at humanity in the most unlikely of situations
Starring
Brid Brennan
Caoilfhionn Dunne
Peter McDonald
Jim Norton
Play set in the 19th Century about a priest who comes to an Irish house to carry out a séance with catastrophic consequences
Starring
Sinead Cusack
Denise Gough
Ciaran Hinds
Adaptation of Daphne Du Maurier's short story about a town attacked by vicious birds
Starring
Conleth Hill
Jim Norton
Ron Cook
Karl Johnson
Michael McElhatton
Play following four neighbours who meet on Christmas Eve and discover more may be at stake than they anticipated
Starring
Kathy Kiera Clarke
Tom Jordan Murphy
Stanley Townsend
Jeannie Lewis
Michael McElhatton
Drama following a priest who leaves the church to become a counsellor
Starring
Brian Cox
Drama following a theatre critic who rediscovers the price of having a conscience
Starring
Ian Cregg
Conor Mullen
Niall Shanahan
Play chronicling coming of age in a small Irish town
Starring
Jim Norton
Eanna MacLiam
Stephen Brennan
Drama following three men as they tell the stories of their lives
Starring
Kevin Hely
Monologue following the misfortunes of a petty criminal whose conscience beats him up when he becomes involved in a bungled kidnap
Starring
Stephen Walshe
Monologue where a young Irishman with a drink problem recounts three days where he goes on a binge
University College Dublin
Starring
Shirley Henderson
Ciaran Hinds
Sheila Atim
World premiere of the new musical featuring the music of Bob Dylan opening in July 2017

Writer
Starring
Caoilfhionn Dunne
Laurence Kinlan
Translation of the German play by Franz Xaver Kroetz

Lyric Theatre Belfast & Young Vic
Starring
Risteárd Cooper
Brian Cox
Dervla Kirwan
Peter McDonald
Revival of Conor's Olivier Award-winning play
Starring
Daniel Lapaine
Kevin R McNally
Indira Varma
New adaptation of Strindberg's play
Starring
Brian Cox
Bronagh Gallagher
Andrew Scott
Drama following a man who is forced to confront the family he hasn't seen in years
The Weir
Winner: Best New Play, Olivier Awards
Starring
Dermot Crowley
Kieran Ahern
Jim Norton
Brendan Coyle
Michelle Fairley
Drama following four men in a pub as they try to impress a young woman with supernatural stories
Director
Starring
Dawn Bradfield
Angela Irvine
Garrett Keogh
Laurence Kinlan
Drama about life in Wrexford in the 1970s
Television
Writer & Creator
Starring
Denise Gough
Tom Hughes
Owen McDonnell
Cuba Pictures & BBC NI Drama
for
BBC2
Writer
Quirke
Nominated: IFTA Drama Script
1 x 90'
Starring
Gabriel Byrne
Nick Dunning
Michael Gambon
Colin Morgan
Drama adaptation of the noir crime series by Benjamin Black
Film
Writer
Adaptation of the books by Eoin Colfer about a young criminal mastermind

Based on the novel by Taichi Yamada
Writer & Director
Starring
Ciaran Hinds
Iben Hjejle
Aidan Quinn
Billy Roche
Eanna Hardwicke
Film following a widower plagued by a mysterious ghost
Magnolia Pictures
Treasure Entertainment & RTE