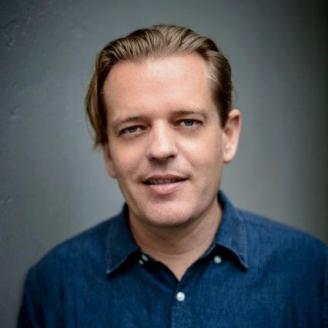 Biography
Craig is an internationally acclaimed writer and theatre director.
His plays have been produced at the Grahamstown National Arts Festival, the Market Theatre (Johannesburg), the Royal Shakespeare Company, The National Theatre, the Finborough, the Trafalgar Studios, the Baxter Theatre (Cape Town), the Traverse, Live Theatre Company, the Citizens Theatre, the Stockholm City Theatre, the Salisbury Playhouse, Theatre 503 and Next Theatre (Chicago) amongst others.
Several of his plays are university setworks in South Africa and abroad. His play Dream of the Dog, starring Dame Janet Suzman, transferred to the West End after a sold out run at the Finborough Theatre with The Telegraph writing, "The Finborough has a massive, unmissable hit on its hands with Dream of the Dog … An evening fit to grab you by the throat."
Previous works also include Girl in The Yellow Dress and Little Foot for the National's Connections programme. He is currently under commission by The Ink Factory and Headlong to adapt John le Carré's novel The Mission Song. A new play The Red Door will be produced in South Africa in 2017.
All his original plays – along with his adaptation of The Jungle Book – are published by Oberon Books and Wits Press in South Africa.
Craig is also a published novelist.
CV
Theatre
Writer & Director
Adapted from the novel by William Golding
Adapted from the novel by Rudyard Kipling
From an adaptation by Tim Supple
Producer
Royal Shakespeare Company
Starring
David Tennant
Adapted from the novel by Vladimir Nabokov
Book
Executive Producer & Writer
Writer
Radio
Writer
Starring
Roger Allam
Claire Price
Radio adaptation of Craig's stage adaptation of the Nabokov novel
Production Company Catherine Bailey
Broadcaster BBC Radio 3