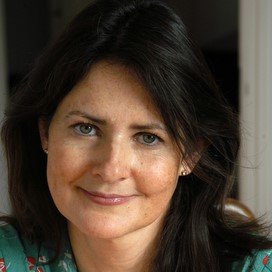 Biography
Cristina Odone was born in Nairobi, Kenya, of Italian father and Swedish mother. She lived in Rome and Washington DC before reading history at Worcester College, Oxford. She edited the
Catholic Herald
from 1991-1995, and was deputy editor of the
New Statesman
from 1998-2004.
Cristina has worked for the Daily Telegraph as a television critic, for the Guardian as their Media columnist, and for the Observer as a current affairs columnist. She wrote a novel inspired by her column for the Daily Telegraph, Posh but Poor, entitled The Dilemmas of Harriet Carew.
A contributor to Thought for the Day from 1994-2003, Cristina has appeared regularly on television and radio to programmes including Question Time, Any Questions, Today, Woman's Hour, The Jeremy Vine Show, The Moral of the Story and The Big Questions.
In 2005 she made Dispatches: Women Bishops for Channel 4. She lives in London with her husband, the author and journalist Edward Lucas, and their three children.
Twitter
From The Economist Espresso: 50's ways to leave: Brexit in the dock https://t.co/aDXY1xS76e

RT @NickCohen4: "Trotskyist-Marxist-Leninists are the Labour party's new moderates" Me in @spectator on how bad it's getting https://t.co/O…

RT @Pontifex: The Church does not grow through proselytism, but by attraction.