In Regency London, the only way for a woman to succeed is to beat men at their own game.
So when Mary Anne Clarke seeks an escape from her squalid surroundings in Bowling Inn Alley, she ventures first into the scurrilous world of the pamphleteers. Her personal charms are such, however, that before long she comes to the notice of the Duke of York.
With her taste for luxury and power, Mary Anne, now a royal mistress, must aim higher. Her lofty connections allow her to establish a thriving trade in military commissions, provoking a scandal that rocks the government - and brings personal disgrace.
A vivid portrait of overweening ambition, Mary Anne is set during the Napoleonic Wars and based on du Maurier's own great-great- grandmother
Rights
Film Rights
Available
Contact Joe Phillips & Jenn Lambert for more information
Kate Cooper manages the translation rights for Mary Anne
Translation Rights Sold
Chinese Simple
Mainland China
Shanghai Dook
Russian
World
Azbooka-Atticus
Media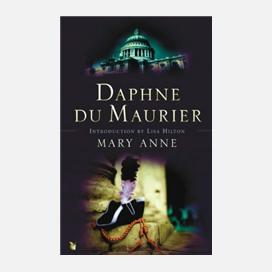 Reviews
An exceptionally outstanding novel.
>
Edinburgh Evening News