By chance, two men - one English, the other French - meet in a provincial railway station.
Their physical resemblance is uncanny, and they spend the next few hours talking and drinking - until at last John, the Englishman, falls into a drunken stupour. It's to be his last carefree moment, for when he wakes, his French companion has stolen his identity and disappeared.
So John steps into the Frenchman's shoes, and faces a variety of perplexing roles - as owner of a chateau, director of a failing business, head of a fractious family, and master of nothing.
Gripping and complex, The Scapegoat is a masterful exploration of doubling and identity, and of the dark side of the self.
Rights
Kate Cooper manages the translation rights for The Scapegoat
Translation Rights Sold
Italian
World
Il Saggiatore
Korean
World
Hyundae Munhak
Russian
World
Azbooka-Atticus
Spanish
World
Alba Editorial
Media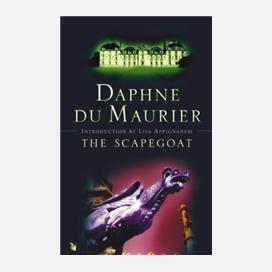 Reviews
This book is one of her best.
Time and Tide