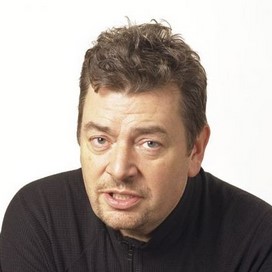 David Aaronovitch
Politics and current affairs presenter and writer for radio and television.
Biography
David is one of the most familiar and astute political commentators working across all media today. His work spans a variety of platforms from national newspapers such as The Times to regular television appearances on shows such as Newsnight Review and Have I Got News For You (BBC2), as well as presenting on Moral Maze, Anaysis, Things Ain't What They Used To Be, the Today programme, Devil's Advocate and Pick of the Week on Radio 4.
Since beginning his career in BBC News in the 1980s, David has produced and written a variety of material for television as well as presenting in front of the camera. He has also covered for veteran presenters Jimmy Young and Michael Parkinson on BBC Radio 2, as well as being a guest on their shows.
He became chief leader writer for The Independent in 1995, and has since written for every major newspaper, winning numerous accolades, including Columnist of the Year 2003 and the 2001 Orwell prize for journalism.
Twitter
RT @DAaronovitch: The portrait on the wall, or what the Reverend Fraser didn't see in Damascus. Me in @theitmes online now - https://t.co/J…

@sector4focus @Sarah_Hayward Sure. I understand. And your vote too will be ascribed to Corbyn. We're both right.

@_GeorgeRoberts @Sarah_Hayward Maybe best stick to the argument itself.
Videos
See all Videos
Follow David on Twitter via @DAaronovitch