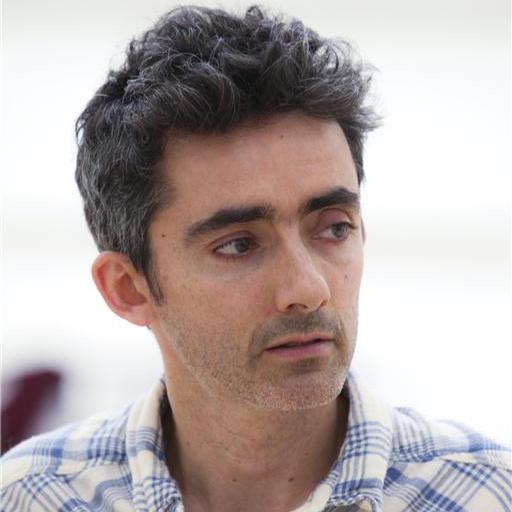 David Farr
Playwright, director for theatre and film, and writer for television and film
Biography
David Farr is a playwright, screenwriter and stage director, whoseplays have been performed all over the world. In recent years he hasmoved into film and television, working on the long runningBBC show Spooks and completing his first feature film, Hanna, for Focus Features in 2009. His directorial debut, The Ones Below, with Cuba Pictures premiered at Toronto International Film Festival in 2015 and was released in UK cinemas in March 2016.
David's theatre career began when he became Artistic Director of theGate Theatre, London, in 1995. His work at The Gate earned him areputation as one of the most exciting new talents in British theatre,a reputation that he built on when he left The Gate to become ArtisticDirector of Bristol Old Vic in 2002. His time at Bristol earned him aTMA Award for Best Director for his production of A Midsummer Night's Dream.
In 2005, David took up the post of ArtisticDirector of the London's Lyric Theatre, Hammersmith. David's tenure atthe theatre established it as a driving force in high quality visualtheatre. During his time there, he wrote and directed a hugelysuccessful adaptation of Kafka's Metamorphosis, as well as directing the acclaimed devised piece Water with Filter Theatre.
In 2009, David left The Lyric to become Associate Director of the Royal Shakespeare Company. His first productions, The Winter's Tale, King Lear and The Homecoming all opened to critical acclaim.
David's adaptation of John le Carré's novel The Night Manager, produced by The Ink Factory, starring Hugh Laurie and Tom Hiddleston and directed by Susanne Bier, aired on BBC1 in 2016. A total of 9.9 million people tuned in to watch the series finale and the show earned multiple awards and nominations.
David is currently adapting his film Hanna into a television series for Amazon and he is the writer and creator for the upcoming BBC1 and Netflix epic miniseries Troy: Fall of a City. His episode of the Philip K. Dick series Electric Dreams, entitled Impossible Planet, will air on Channel 4 later this year.
David was nominated for Outstanding Writer for a Limited Series at the 68th Emmy Awards for The Night Manager. The show picked up 12 nominations in total, including Outstanding Limited Series
David's Troy: Fall of a City has been commissioned by BBC One
CV
Film
Writer & Director
Starring
Clemence Poesy
Stephen Campbell Moore
David Morrissey
Laura Birn
Thriller about a couple whose new neighbours are not what they seem
Cuba Pictures and BBC Films

Starring
Lloyd Hutchinson
Khalid Laith
Hattie Morahan
Justin Salinger
Two men deliver a new fridge to a couple struggling with a newborn baby
BBC Films
Tigerlily Films

TV
Writer & Creator
Cuba Pictures
In development
Television series set during the Trojan War
Writer & Director
Producer
Ronald D. Moore & Michael Dinner
Starring
Jack Reynor
Benedict Wong
Episode of Channel 4's ten part anthology series Electric Dreams: The World of Philip K. Dick



Sony Entertainment
for
Channel 4
In Development