theatre


Starring
Victoria Moseley
Ferdy Roberts
Oliver Dimsdale

The Tricycle Theatre
Co-created by David with Filter, Water connects the difficulties of personal relationships with the wider issue of international co-operation around the problem of global-warming.
Two half-brothers struggle over the legacy of their father, one of the first scientists to warn about the effects of global warming, while a civil servant struggles to push through a deal at a political summit and her boyfriend attempts to set the record for diving the deepest freshwater cave in the world.
Filter is renowned for its distinctive visual style which merges visual and audio media with video mixed onstage and sound produced live by a musician and the performers to create a unique, 'live chemistry' experience for audiences.
Media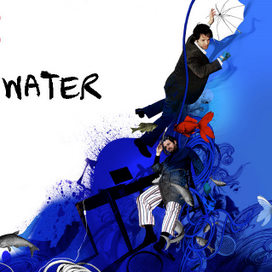 Reviews
Farr keeps it all adventurous, accessible and, right at the end, affecting too
Dominic Maxwell
The Times
Full Review