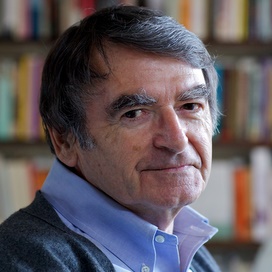 book
Fiction
UK & Canada
Harvill Secker
(Ed. Geoff Mulligan)
US
Viking
(Ed. Paul Slovak)
Sequestered in his blitz-battered house on the rim of Regent's Park, as the second war he has lived through moves into its final phase, the ailing Herbert George Wells, "H.G." to his family and friends, looks back on a life crowded with incident, books, and women. Has it been a success or a failure? Once he was the most famous writer in the world, "the man who invented tomorrow"; now he feels like yesterday's man, deserted or disparaged by readers, and depressed by the collapse of his utopian dreams for mankind.
He recalls his unpromising start in life, and early struggles to acquire an education and make a living; his meteoric rise to fame as a writer with a prophetic imagination and a comic common touch, which brought him into contact with most of the important literary, intellectual, and political figures of his time; his plunge into socialist politics; his belief in free love, and energetic practice of it. Arguing with himself about his conduct, he relives his relationships with two wives and many mistresses, especially the brilliant student Amber Reeves and the gifted writer Rebecca West, both of whom bore him children, with dramatic and long-lasting consequences.
Unfolding this astonishing life story, David Lodge achieves a riveting portrait of H.G.Wells, a remarkable man who embodied as many contradictions as he had talents: a socialist who enjoyed his affluence, a Darwinian evolutionist imbued with religious idealism, an acclaimed novelist who turned against the literary novel; a feminist womaniser, sensual yet incurably romantic, irresistible and exasperating by turns to those who knew him personally, but always vitally human.
Rights
Audio Rights
Available
The audio rights are handled by Alice Lutyens.
Kate Cooper manages the translation rights for A Man Of Parts
Translation Rights Sold
Chinese Simple
Mainland China
New Star Publishing House
French
World
Editions Payot & Rivages
German
World
Haffmans & Tolkemitt
Japanese
World
Hakusui Sha
Portuguese
Portugal
ASA Edicoes
Romanian
World
Editura Polirom
Spanish
World
Editorial Impedimenta
Media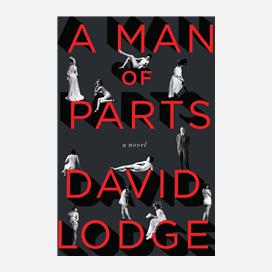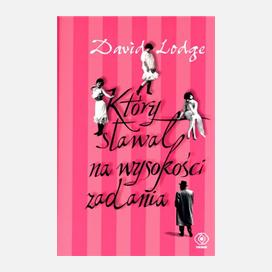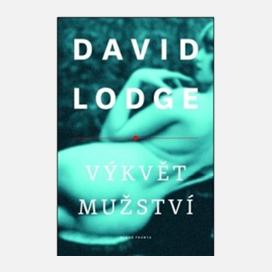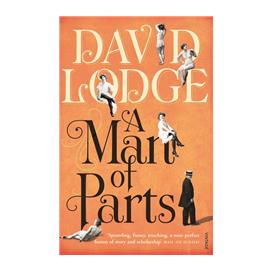 Reviews

Mesmerizing...a terrifically enjoyable novel. Michael Dirda
Washington Post Full Review

A smart, engaging novel. New York Times Review of Books

<br />
This novel is as scintillating, engaging, and multidimensional as the man whose life and character it faithfully animates. The Atlantic
Full Review

A beautiful portrait of English society during the first half of the twentieth century. lapetitesteph.blogspot


David Lodge's portrait of HG Wells, A Man of Parts, succeeded in fusing the best bits of fiction and biography to bring the man and his erotic adventures to life. Robert Harris
The Guardian

In addition to being a wonderful comic novelist himself, Lodge also taught and has written about English literature for decades, which may help explain why he is so deft at conveying Wells' social and literary surroundings. Sylvia Brownrigg
San Francisco Chronicle Full Review

Lodge takes us through an extraordinary cast of characters via the consciousness of an extraordinarily gifted man. Salley Vickers
The Times Full Review

David Lodge's new novel tackles the life and many loves of H G Wells. Alice O'Keege
The Bookseller Full Review

Absorbing and thoroughly enjoyable. The Scotsman


The artistry is considerable... the style is clear, light and graceful (Wellsian, even); yet there is often a great deal of spade work behind the scenes... he invents entire scenes very believably. Times Literary Review


[Lodge's] Wells is a complex, humane figure, driven by a mixture of rebellion against stultifying Victorian values, belief in a better was of shaping society and callous, hypocritical self-interest. It's an intriguing study of a time when many of the values that are bulwarks of our society were in their infancy. Metro


A racy...account of a life lived against the mainstream which makes one long to read Wells again. The Herald


A fluent and engagingly busy narrative. New Statesman


This is his best book in years: sprawling, funny, touching, a near-perfect fusion of story and scholarship. Mail on Sunday


Excellent... scrupulous and scholarly... It bounds along terrifically. The Guardian


Lodge's robust approach, his insights, energy and humour, enable him to present HG as a man not only for his own times but also for ours. The Irish Times