In 2004 David Lodge's novel about Henry James, Author, Author was published - just six months after another novel about James had garnered impressive reviews and to which his own was frequently compared. To complicate matters further, there were at least two other novels about Henry James recently in circulation.
In The Year of Henry James, David Lodge ponders the mystery of so many novels about Henry James appearing at the same time; he explores his own creative practice and candidly reveals his reaction to finding years of work overshadowed by that of another author. In complementary essays he examines the genesis, writing and reception of works by other novelists, from George Elliot and H.G. Wells to Graham Greene and Umberto Eco.
Rights
Audio Rights
Available
The audio rights are handled by Alice Lutyens.
Kate Cooper manages the translation rights for The Year Of Henry James
Media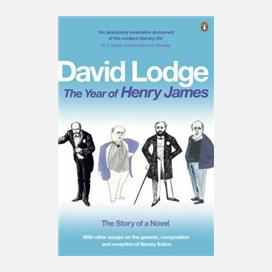 Reviews
A terrific read... fascinating...could hardly be bettered.
Literary Review
Riveting, illuminating... possesses many remarkable insights and is unique.
The Times
Required reading for any serious student of the novel.
Sunday Tribune
Lodge tells the story with good grace and even a sense of humour.
Sunday Telegraph
Lodge has fashioned a wise and provocative study... far more than the sum of its parts.
John Banville
Irish Times