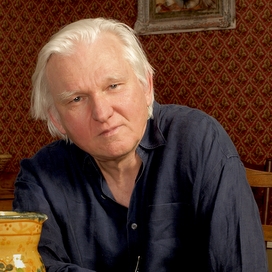 David Rabe
American novelist and playwright
Biography
David Rabe has been hailed as one of America's greatest living playwrights. He is the author of many widely performed plays, four of which have been nominated for the Tony Award, including one win for Best Play. He is the recipient of an Obie Award, the American Academy of Arts and Letters Award, Drama Desk Award, and the New York Drama Critics Circle Award, among others.
He has also written numerous screenplays, and is the critically acclaimed author of two novels and a collection of short stories.
Born in Dubuque, Iowa, Rabe lives with his family in Northwest Connecticut.