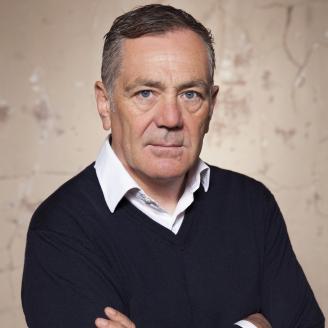 David Wilson
Criminology presenter, non-fiction writer and journalist.
Biography
David Wilson is Professor Criminology at Birmingham City University and Director of the University's Centre for Criminal Justice Policy and Research.
David regularly appears on TV and radio talking about the criminal justice system and is the author of numerous books. His expertise can often be found on the pages of national papers such as The Times and the Guardian, and on news programmes such as Sky News and Tonight with Trevor McDonald, concerning high profile murder cases such as those of Meredith Kercher and Raoul Moat.
Prior to taking up his academic appointment in 1997, Professor Wilson was a prison governor and worked at HMP's Wormwood Scrubs, Grendon and Woodhill – where he helped to design and run the two units for the twelve most disruptive prisoners in the country, experiences which brought him into contact with a number of British serial killers.
In 2015 David has been on our screens acting as the Borstal Governor in ITV's series Bring Back Borstal and is currently presenting Killer Psychopaths on Channel 5 the first episode was watched by 1.3 million people.
Twitter
Means and opportunity #Munich have to include how he gained access to weapons; posts on social media to lure victims; his own narcissism.

/2 background helpful but why did his isolation turn to mass murder? Need to understand means and opportunity to commit the killings too.

Munich shooting: killer was bullied teen loner obsessed with mass murder https://t.co/SO32TLdM9M helpful background/2