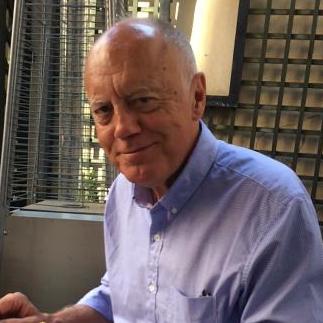 Donovan Moore began his writing career in Boston. He was a newspaper reporter, writing for The Phoenix, The Real Paper, and The Boston Globe (he had a bi-monthly column in The Boston Globe Sunday Magazine). He wrote articles for magazines including Rolling Stone and Boston Magazine (for which he wrote "The Last Casualty," a 17-000 word piece about the last American soldier killed in Vietnam).
In television, he was a reporter for WGBH-TV, the first producer hired for 20/20 at ABC News, and the on-air host of Private Financial Network, a subsidiary of CNBC.
He has written several original screenplays – purchased by 20th Century Fox, Robert Redford, and Disney.
He then changed careers, becoming a Managing Director for Bessemer Trust, a private bank in New York's Rockefeller Center.
He has returned to writing with A Long Day Too Short, a biography of astronomer Cecilia Payne. He got the idea while leafing through the presentation for a course at Princeton, entitled The Universe. One of the pages held three photographs, no names: "I recognized the two men – Aristotle and Newton – but who was the woman, featured prominently on the same page as these eminent men of science? My research turned up the kind of story all writers search for: a fascinating time in history, great settings, a vivid supporting cast of characters, and, most importantly, real drama: a heroine who defied the established men of science to make, against unbelievable odds, a breakthrough discovery that had eluded astronomers for centuries."
He has an undergraduate degree in mathematics from Duke University, and an MBA from M.I.T. A private pilot and avid motorcyclist, he resides in Brooklyn Heights and Water Mill, NY, and in Sausalito, CA.