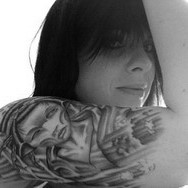 Doodle Kennelly
Journalist, essayist and novelist.
Biography
Doodle Kennelly was born in Dublin and spent her early years there. As a teenager, she moved to the United States, to Massachusetts, where she completed her secondary education. Later she returned to Ireland and attended the Gaiety School of Acting. In addition to her regular newspaper column, she has published autobiographical essays relating to the subject of female identity and body image. She has also appeared on national television.
Doodle is the proud mother of three daughters; Meg, Hannah and Grace Murphy.