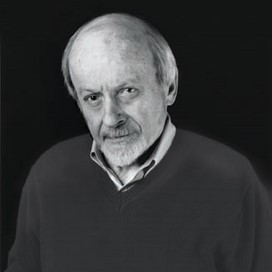 E


L Doctorow


Novelist, short story writer, essayist
E L Doctorow was a Fellow of the American Academy of Arts and Sciences, The American Philosophical Society, and the American Academy of Arts and Letters. In 1998 he was awarded the National Humanities Medal at the White House. During his long career he was awarded the National Book Award, the National Book Critics Circle Awards and two PEN Faulkner Awards, among other honours. In 2012, he was awarded the PEN/Saul Bellow Award for Achievement in American Fiction.

His work is published in more than thirty languages.



Doctorow, whose literary trophy shelf has got to be overflowing by now, delivers a small but sweeping masterpiece about the infamous New York hermits, the Collyer brothers...It's a feat of distillation, vision and sympathy.
Starred Review
Publisher's Weekly on Homer and Langley
If great writing was supposed to remake your world, then Doctorow's writing remade my ideas of what was possible. Thirty-nine years later, Doctorow is still at it, still ambitious, still sinuous, intimate, conversational.
Guardian
on Andrew's Brain