Ed


MacArthur

Ed MacArthur can currently be seen playing OFFICER MARCUS in a UK tour of Murder For Two.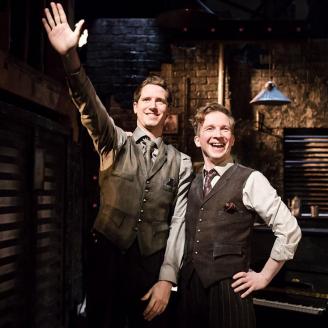 Ed MacArthur in Murder For Two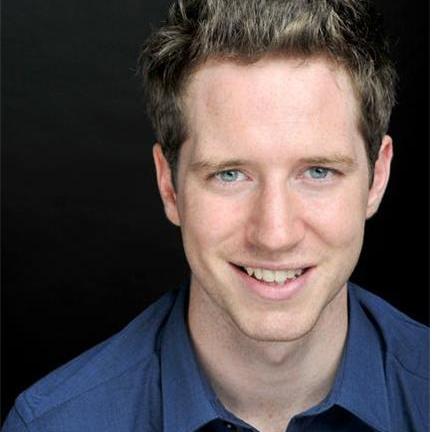 Ed MacArthur
MacArthur grounds the madcap antics and ably conveys thatput-upon charm of someone just waiting for their chance to come. Talented, hilarious AND an excellent pianist too? The level of skill on display here is simply stunning.
Barbara Hughes-Moore
Get The Chance Wales on Murder For Two
Ed MacArthur plays the part of Marcus with great charm and tickles the ivories with panache.
Siobhan Newman
Maidenhead Advertiser on Murder For Two
Ed MacArthur is justsensational as the hapless cop-cum-wannabe detective.
Paul Thomas
Slough & South Bucks Observer on Murder For Two
The natural charm and considerable skill of the performers, Ed MacArthur and Jeremy Legat. MacArthur – who works a lot with the company DugOut Theatre, which is also taking a new approach to comedy musical theatre.
Lyn Gardner
The Guardian on Murder For Two
MacArthur, straight-backed and deadpan, has talent in spades.
Dominic Cavendish
Telegraph on Murder For Two
Praise must go to Ed MacArthur who channels most of the comedy through his character Steven; his bright stupidity and delayed responses create lots of laughter.
The Peg
on Swansong
Ed MacArthur, who plays the titular role, is an outstanding comic performer. When onstage, he exudes supreme confidence and ad-libs with the audience with supreme ease - a trait to be admired in the greatest comedians.
Alan Stewart
Broadway Baby on Stack
Witty and at turns unpredictable, this is a well-rehearsed piece of sheer entertainment, oozing charisma
Fiona Orr
Musical Theatre review on Stack
Ed MacArthur and Jeremy Legat are 100% guilty of absolutely smashing it in this funny, fast, clever and ever-evolving musicalmystery
Kick Back Times
on Murder For Two
Ed MacArthur's Steven is the lynchpin – demonstrating that baffling quality of leadership and assumption that comes with an expensive school education. MacArthur has great comic delivery. He has most of the best jokes too.
Jo Beggs
The Reviews Hub on Swansong