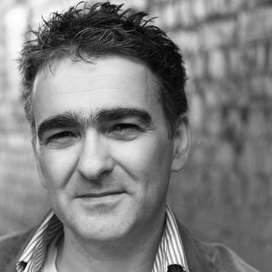 BAFTA Best Director 2007 tv


Starring
Susan Lynch
Brendan Coyle
Neil Stuke

Production Company Blast! Films Broadcaster BBC
This is a story of a man accused of murder and his increasingly desperate efforts to prove his innocence and find the truth.
The emotional heart is our empathy for the passion of Dean (Joseph Mawle from Dunkirk), and Penny's (Susan Lynch from Enduring Love) feelings for each other - and the loneliness of their lives when they are apart.
In Soundproof, Chris (Neil Stuke) is thrown off the balcony of a high rise block of flats – and it looks like murder. Suspicion falls on his flat mate Dean who is profoundly deaf and Penny is the sign language interpreter brought in to help the police question him.
But when Penny bumps into Dean later in a nearby pub, they embark on a secret affair which makes Penny's impartiality as police interpreter harder and harder too sustain. Dean needs Penny to prove his innocence, but as the police investigation continues, Penny starts to wonder if he is in fact the murderer after all.
Media